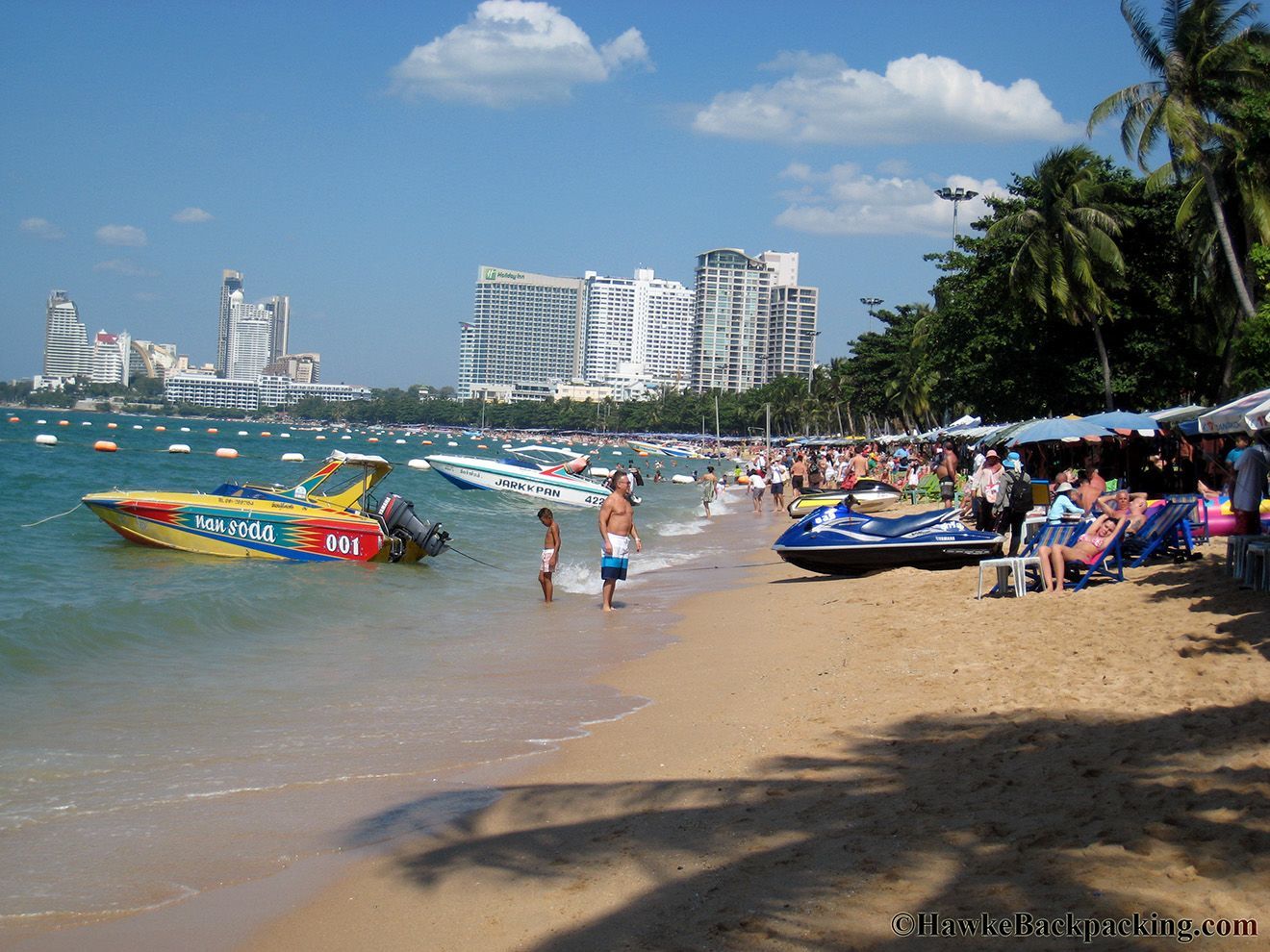 Pattaya is a city on Thailand's eastern Gulf coast known for its beaches. A quiet fishing village as recently as the 1960s, it's now lined with resort hotels, high-rise condos, shopping malls, cabaret bars and 24-hour clubs. Nearby, hillside Wat Phra Yai Temple features an 18m-tall golden Buddha. The area also features several designer golf courses, some with views of Pattaya Bay.
Interesting places to go
Khao Chee Chan Buddha Mountain opens 6.00 am – 6.00 pm. Dress modestly and please follow exactly as the rules state. Plus you shouldn't get too close to the Buddha because it may cause an accident.
If you want to visit Koh Lan, you can do it in a one day trip. On the island, there are mini buses and motorbike taxis in services. But if you are feeling adventurous, you can rent a motorbike to ride for yourself.
There are so many different kinds of places for you to stay in Pattaya such as big hotels, resorts, guest houses, condominiums, and apartments. Most of these places are right next to the beach.
There are many things you can do in Pattaya such as water sports, sunbathing, go-karting, bungee jumping, horse riding, golf playing, diving, cabaret show watching, and many more.
During the night time, all the way down Pattaya road is full of various entertainment options. Here you can always find something to eat, drink, and just somewhere to chill out.