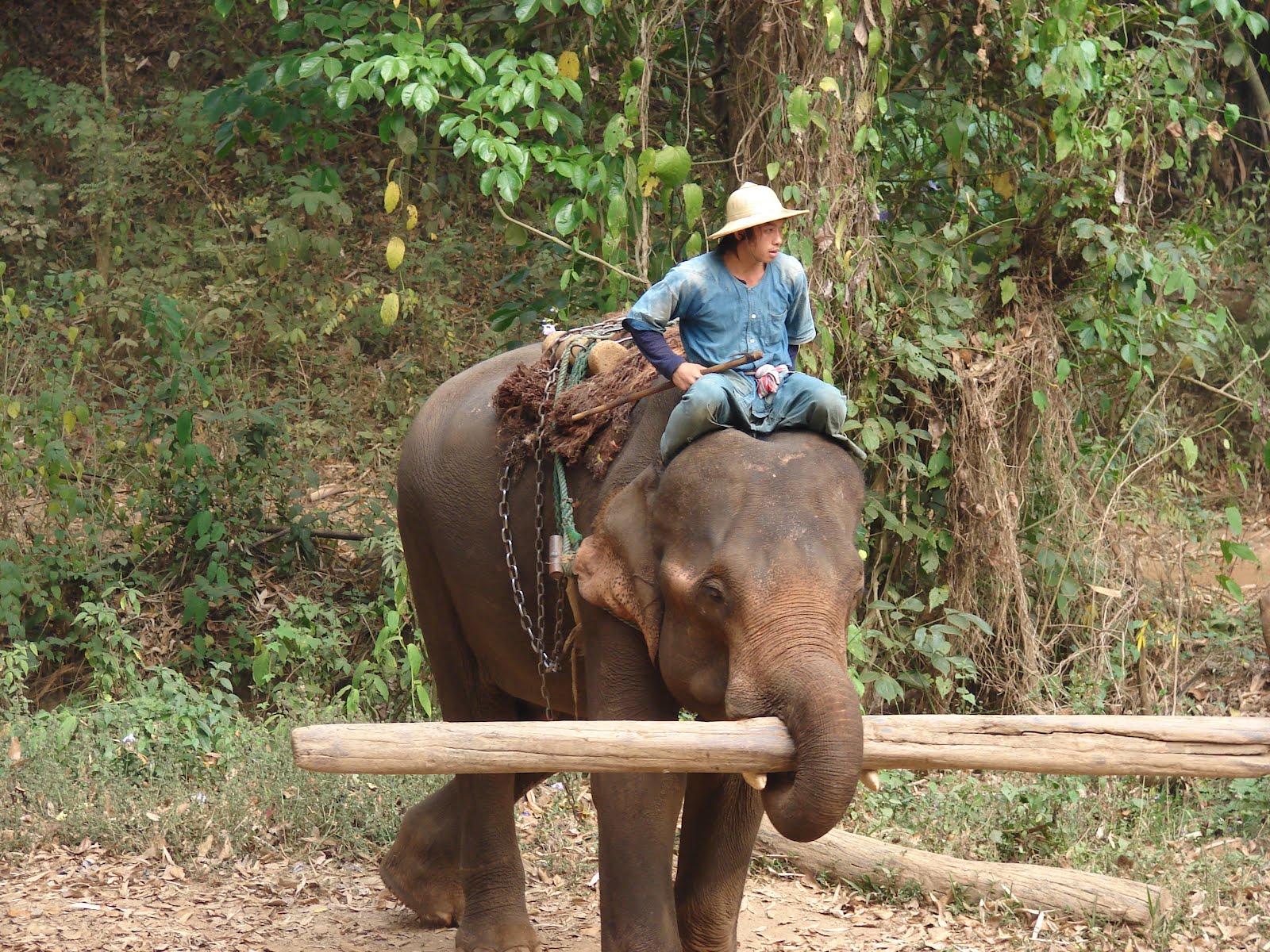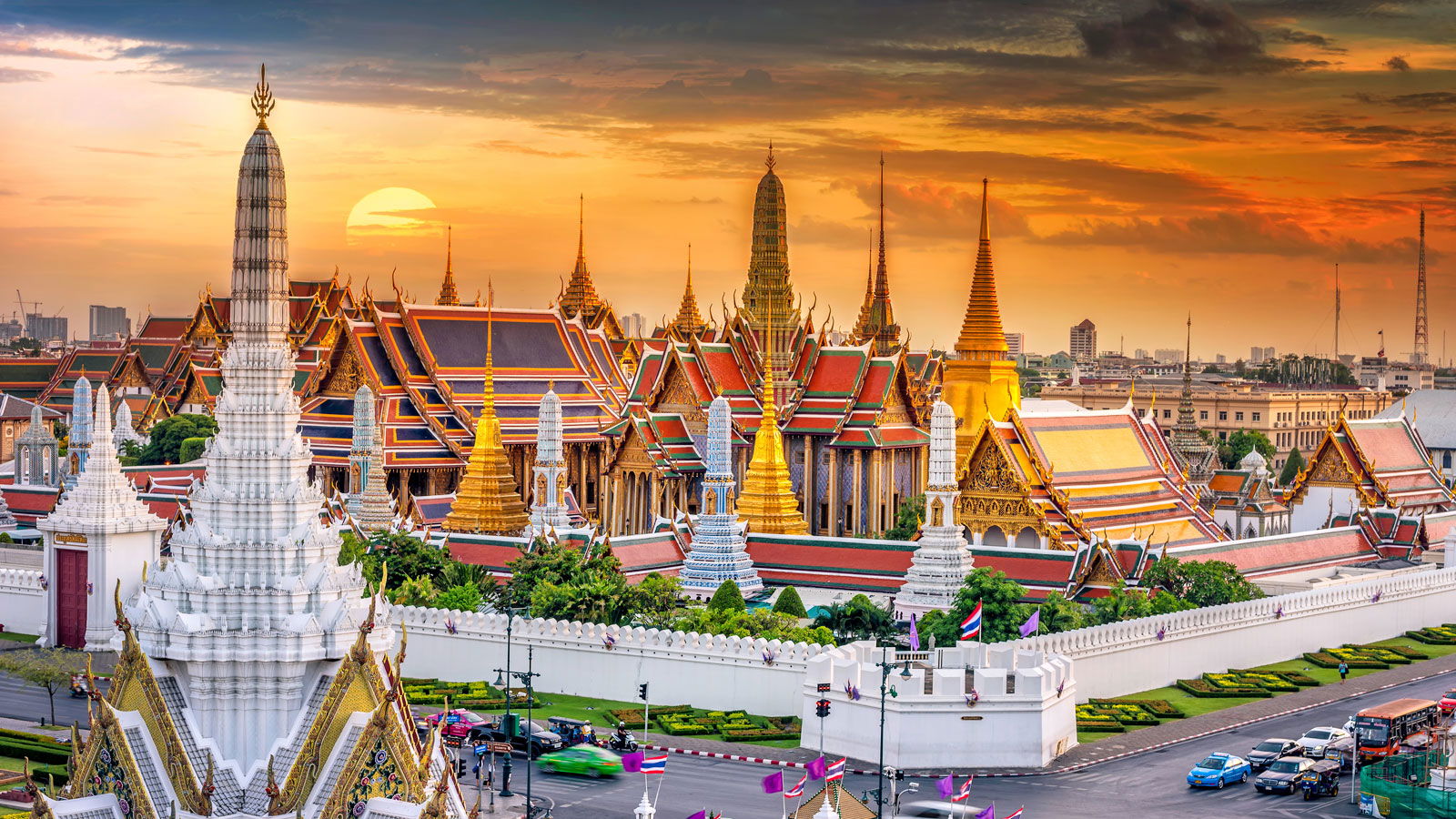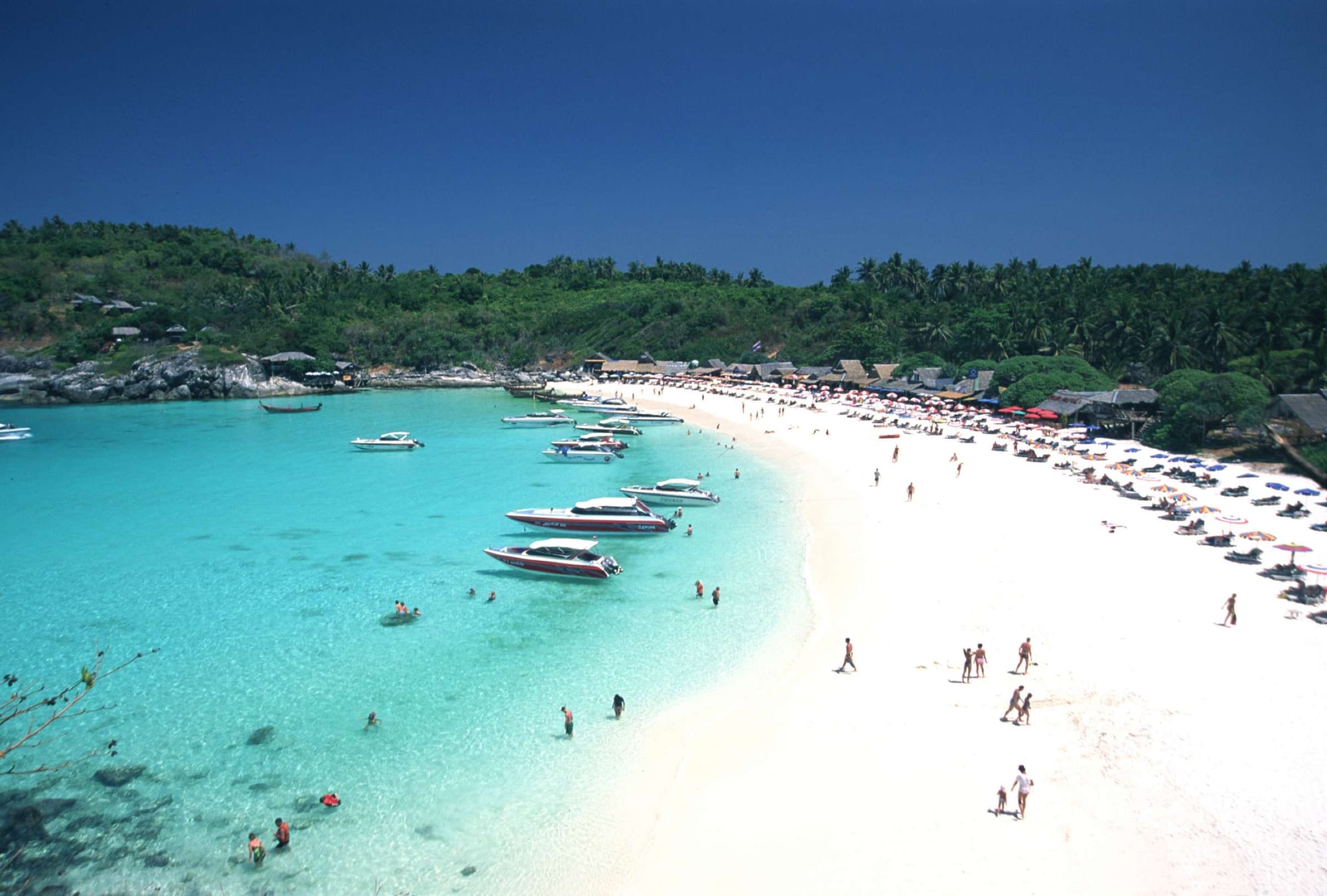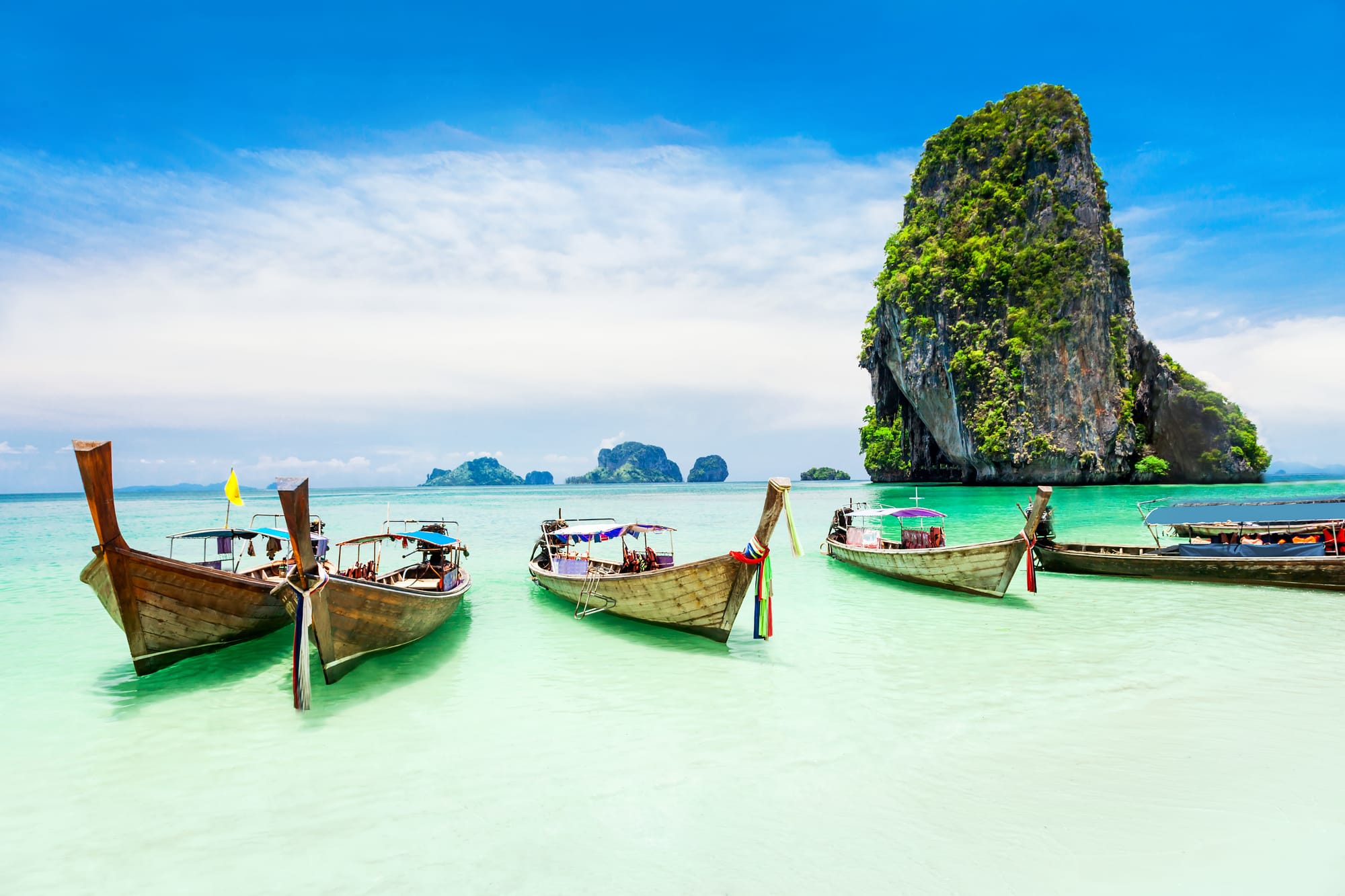 "AMAZING" THAILAND
Located in Southeast Asia, Thailand covers a total area of approximately 513,000 square kilometers (198,000 square miles) and is the 50th largest country in the world and the 12th largest in Asia!
The north of the country borders Myanmar and Laos. The northernmost point is Amphoe Mae Sai, Chiang Rai Province, with tourist attractions like Mae Sai Market, Golden Triangle, Wat Phra That Doi Wao, and Wat Thampla (locally known as Money Temple).
The south of the country is next to Malaysia and the Gulf of Thailand. The southernmost point is Amphoe Betong, Yala Province, which contains tourist attractions like La-ong Rung Waterfall (Rainbow Waterfall), Chaloem Phrakiat Waterfall (I-yer Khem Waterfall), Bala-Hala Forest, the sea of fog at Microwave Mountain, and Betong Hot Spring.
The east of the country borders Cambodia and Laos. The easternmost point is Amphoe Si Mueang Mai, Ubon Ratchathani Province, with tourist attractions like Sai Rung Waterfall (Rainbow Waterfall), Kaeng Chu Kan, and Hin Huai Soob Stone Yard.
The west of the country is next to Myanmar and the Andaman Sea. The westernmost point is Amphoe Mae Sariang, Mae Hong Son Province, with tourist attractions like Wat Phra That Chom Thong, Wat Phra That Chom Chaeng, Wat Phra That Chom Kitti, Salawin National Park, Bua Tong Field at Doi Mae Ho, and Mae Sawan Noi Waterfall.
Thailand is divided into six regions: North, Northeast, Central, South, East, and West.
The North is the country's highlands. Vast mountain ranges dominate the landscape and are the source of many rivers. Doi Inthanon, Thailand's tallest peak, is famous among tourists during the cool season for the Mae Kha Ning (frost flower) phenomenon as well as a sea of fog, nature trails, waterfalls, and botanical scenes.
The Northeast features some of the beautiful northern highlands but also gorgeous plateaus. Hom Mali Rice (Thai Jasmine Rice) is grown here and exported all over the world. The Mekong River is a very prominent river that runs through the area. Popular places along the Mekong River include Amphoe Chiang Khan of Loei Province, Tha Sadet Market in Nong Khai Province, Indochina Market in Mukdahan Province, and Sam Pan Bok Grand Canyon in Ubon Ratchathani Province.
Central Thailand is mainly plains and is a huge area of rice farming and agriculture. The Chao Phraya River is very important to Thailand's history. Interesting places to visit are ancient historical temples, Bang Pa-in Royal Palace and Bang Sai Royal Folk Arts and Crafts Center in Ayutthaya Province, and Koh Kret in Nonthaburi Province. And if you like shopping, there are plenty of local markets in Bangkok for you to explore such as Wang Lang Market, Tha Phra Chan Market, Saphan Phut (Memorial Bridge) Night Market, and Asiatique Night Market. There are also Chao Phraya boat tours from Bangkok to Ayutthaya every day.
The South contains many beautiful beaches and islands in the Gulf of Thailand and the Andaman Sea. Well-known tourist destinations are Phuket Province, Koh Samui, Koh Phi Phi, Koh Lipe, and Koh Tao.
Eastern Thailand is half mountain, half ocean. Although there aren't many provinces here, it still has a lot of amazing sights and stunning locations to visit just like the rest of Thailand such as Koh Samed, Koh Chang, Koh Mak, Koh Lan, Koh Si Chang, Bang Saen Beach, Pattaya, Jomtien Beach, Laem Mae Phim Beach, and Mae Ram Phueng Beach.
The West is mountainous with many woodlands, waterfalls, and dams, which is why there are a number of national parks in the area. Due to its geographical variation, there is a lot of incredible Thai nature to see in this western region. Tourist attractions include Thong Pha Phum National Park, Srinakharin Dam, Vajiralongkorn Dam, Sai Yok Noi Waterfall, Sai Yok Yai Waterfall, Erawan Waterfall, Mon Bridge, Mueang Sing Historical Park, Three Pagodas Pass, Wat Wang Wiwekaram, Underwater City, The Bridge of the River Kwai, Kanchanaburi War Cemetery, and World War II Museum and Art Gallery.
Thailand has three seasons: wet, cool, and hot. Depending on where and when you travel Thailand, it is always good to check the weather before visiting as some areas are better in certain seasons.