CHINA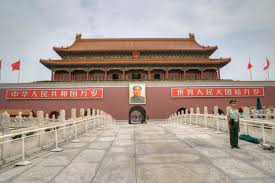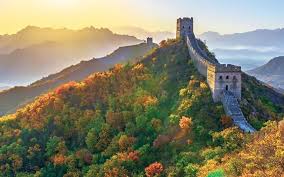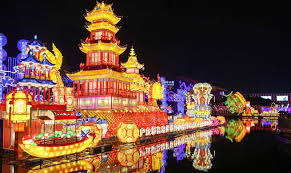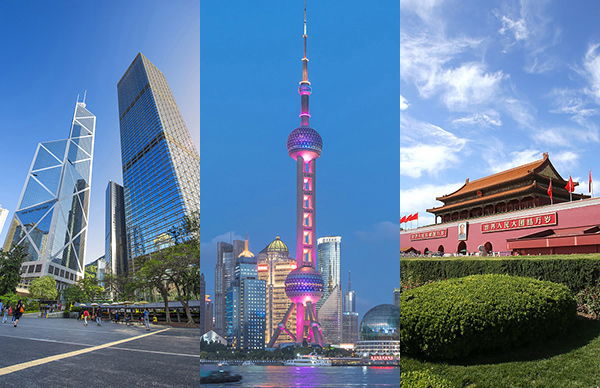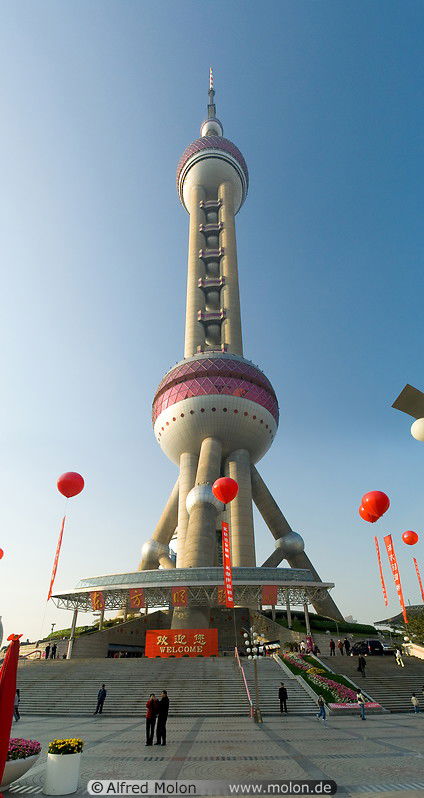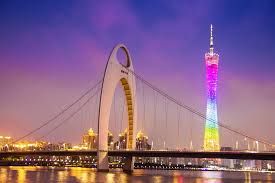 China is a populous nation in East Asia whose vast landscape encompasses grassland, desert, mountains, lakes, rivers and more than 14,000km of coastline. Capital Beijing mixes modern architecture with historic sites such as the Forbidden City palace complex and Tiananmen Square. Shanghai is a skyscraper-studded global financial center. The iconic Great Wall of China runs east-west across the country's north.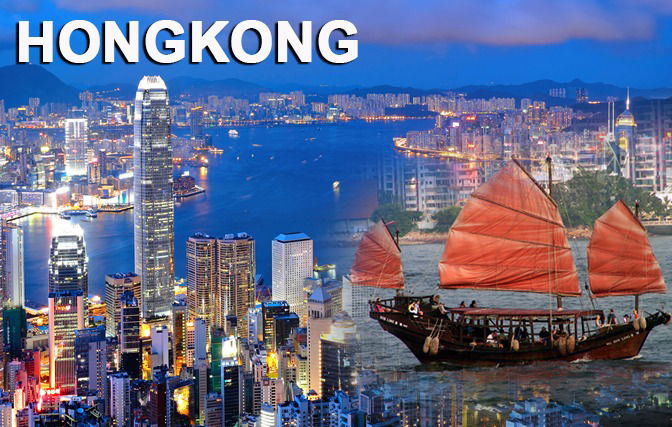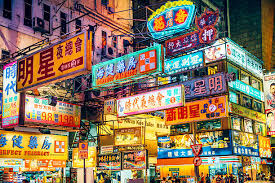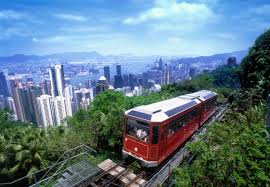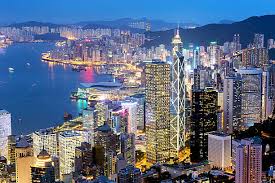 HONG KONG "ASIA'S WORLD CITY"
Hong Kong is an autonomous territory, and former British colony, in southeastern China. Its vibrant, densely populated urban centre is a major port and global financial hub with a skyscraper-studded skyline. Central (the business district) features architectural landmarks like I.M. Pei's Bank of China Tower. Hong Kong is also a major shopping destination, famed for bespoke tailors and Temple Street Night Market.
Hong Kong has positioned itself to become the world city of Asia.
This positioning is designed to highlight Hong Kong's existing strengths in areas such as financial services, trade, tourism, transport, communications, and as a regional hub for international business and a major city in China.
It is also an aspirational undertaking - a benchmark by which Hong Kong's development as a society and an economy can be gauged and debated.
Hong Kong's positioning as Asia's world city, like other world cities such as London and New York, is based on:
Its role as a manager and co-ordinator of global economic activity
A core of world-class service providers and a highly productive workforce
Modern hard and soft infrastructure
Educational and other institutions focused on knowledge-creation and enhancing the quality of life
Commitment to maintaining the rule of law, freedom of expression and association, the free flow of information, openness and diversity
Strong links with its hinterland, the Pearl River Delta, one of the most rapidly growing regions in the world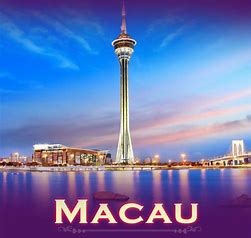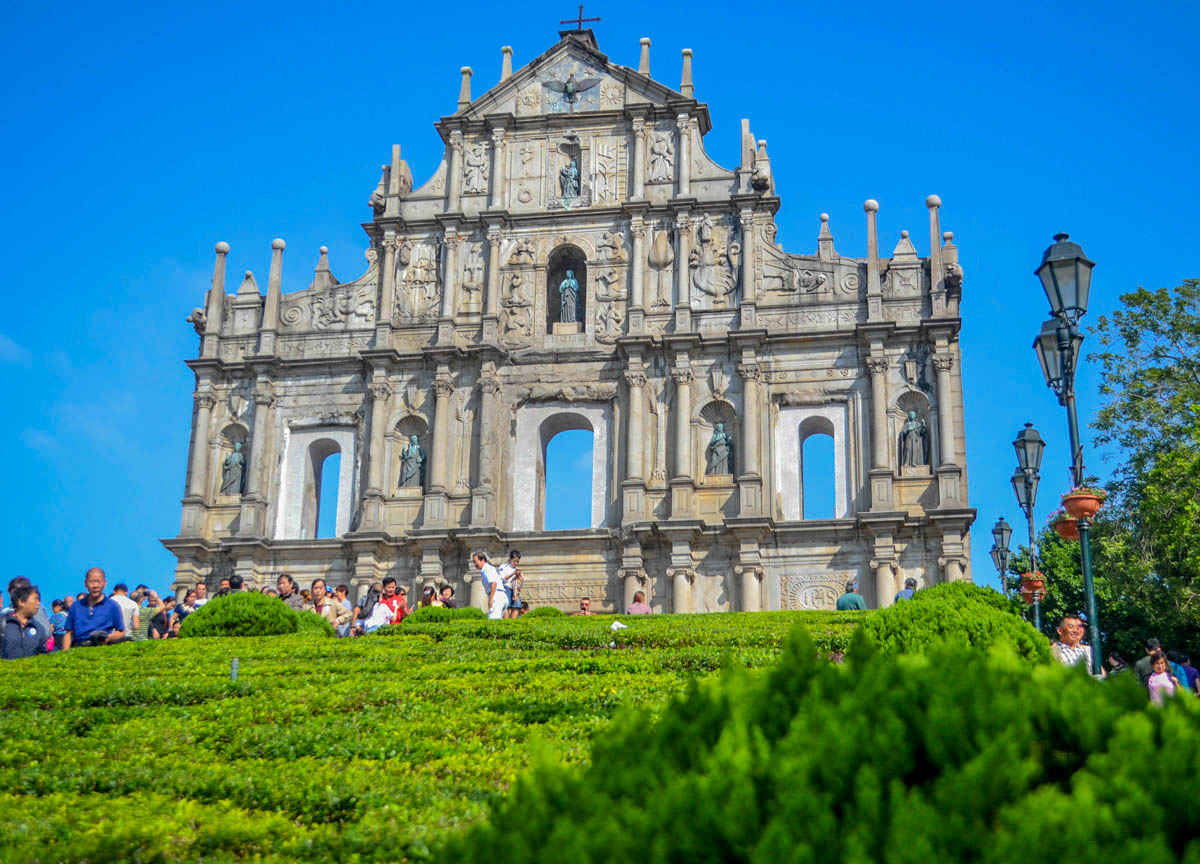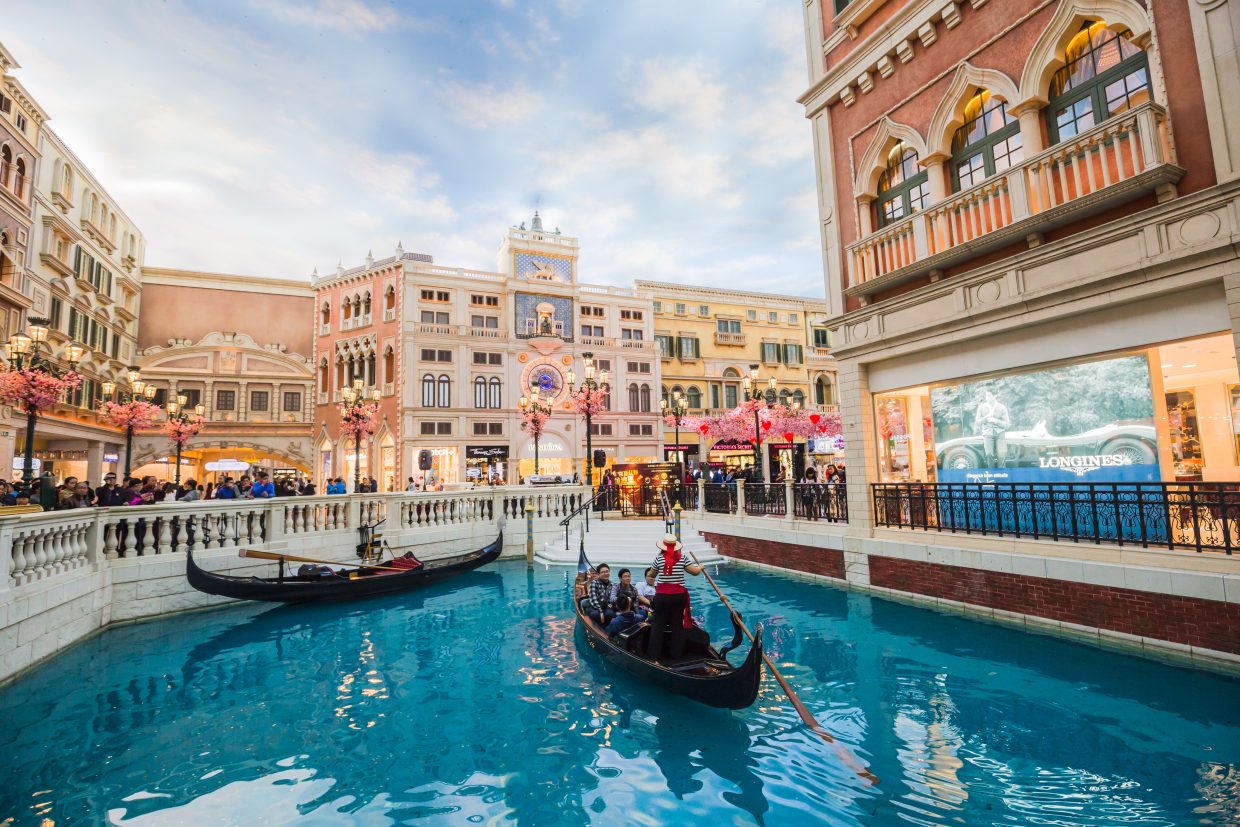 MACAU "TOUCHING MOMENTS EXPERIENCE"
Make this beautiful city your next holiday destination and experience an adventure of a lifetime
Located across the Pearl River estuary, Macau is one of the world's most densely populated spots, and it's not hard to figure out why. There's much to do in this vibrant city, whether you want to explore historical sites, sample exquisite cuisine or simply watch a show or two with your family and friends.
Every year, visitors from all over the world flock to Macau to experience the city's festivals, cultural sights and attractions, and food. You can choose from a raft of entertaining shows, museum tours and thrilling activities that promise to leave you enchanted, fascinated and even surprised. So come explore this dynamic city and embark on an adventure of a lifetime.
Surprising Moments
Soak in Macau's culture and mingle with the locals at the Feast of the Drunken Dragon. Also known as Tchoi Long Chit, this traditional folk festival happens on May 6 this year and is one of the largest festivals in Macau. It commemorates the divine dragon that mythically saved the locals from the plague during the Qing Dynasty.
Catch the parade from Kuan Tai Temple (near Senado Square) where performers drink copious amounts of wine and dance down the street carrying the wooden heads and tails of the dragon. Every now and then, the performers will spit alcohol up into the air as a symbol of the mighty dragon. The performers will also visit shops along the way and drink wine until they are intoxicated. The drinking and dancing tests the endurance of the participants, who come from all walks of lives. The drunken frenzy ends with a grand dinner. This is a fun and colourful celebration not to be missed.
Tasteful Moments
For a taste of Macau's local flavours, indulge in delicious Macanese cuisine. Boasting a history of more than 450 years, Macanese cuisine was derived when Portugal established a sea route to the East during the 16th and 17th century. While the sea route paved the way for merchants to engage in the spice trade, it also introduced the spices and food culture to Macau. At that time, many Portuguese married the local Chinese in Macau. This fusion led to the combination of Portuguese and Chinese cuisine and flavour-blending cultures.
Many of the dishes are created with ingredients and seasonings from Europe, Africa and South-east Asia. Common cooking techniques used in Macanese cuisine include baking, grilling and roasting. Try popular Macanese dishes such as African chicken, Macanese chili shrimps and more.
Enchanting Moments
A must-watch for all visitors, The House of Dancing Water is a water-based show that will take your breath away with its spectacular audio and visual effects. As you sit inside a 270° round theatre setting, you'll be awed by the display of acrobatics, motorcycle stunts and extravagant costumes. Created and directed by Franco Dragone, the US$250million production tells the love story of a fisherman who saves a princess locked up in a cage by her evil stepmother. The production will take you through an inspiring journey filled with human emotions from joy to sadness.
The purpose-built theatre features a commercial pool that can hold 3.7 million gallons of water, making it one of the largest water-based theatres in the world. The cast comprises 80 performers from 25 nations, and 160 production staff, technicians and professional divers. It's an epic show that will be etched in your minds.
Fascinating Moments
Go back in time to a bygone era at The Taipa Houses-Museum. Built in 1921, The Taipa Houses-Museum was once the residence of high-ranking civil servants and Macanese families. In the late '90s, the government took over the old colonial residential buildings and restored them to their former elegance. Considered a cultural relic, the museum complex comprises five houses displaying various artefacts and exhibits. As you wander into each of the houses, you'll be amazed by the beautiful interiors, decorations and furnishings done in old Chinese and European styles.
Vibrant Moments
Complete your holiday adventure at the Macau Tower. Standing at 338m, the Macau Tower offers a host of activities, dining and shopping to keep everyone in the family entertained. Feel the adrenaline rush with thrilling activities like bungy jumping or flying through the air with the Sky Jump. For the best views of Macau, the Tower Climb takes you up to the very top of the tower, but be warned; you'll have to climb 100m up the mast's vertical ladders.
Not quite a climber? Then take the Skywalk X and venture around the main outer rim of the tower (233m above ground), with no handrails. Macau Tower also has an observation deck that offers a magnificent panoramic view of Macau and the Pearl River Delta. There are also several shops and dining venues at the tower. There's even a movie theatre screening some of the latest blockbusters. For dinner with a difference, dine at Macau's revolving restaurant 360° Cafe and enjoy your epicurean delights with a splendid view.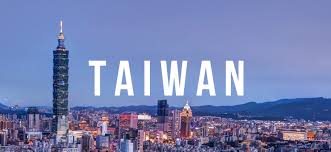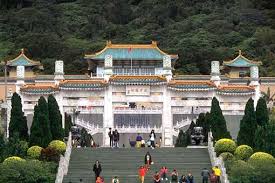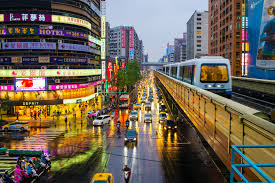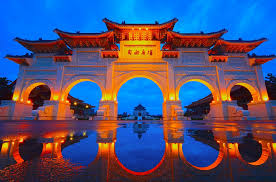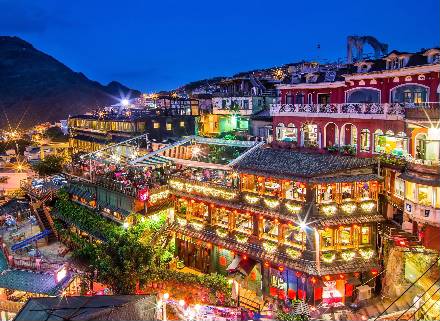 TAIWAN "HEART OF ASIA"
With legacies as varied as its adventure landscape and spirited traditions thriving alongside the cream of Asian sophistication, Taiwan is a continent on one green island.
Famed for centuries as Ilha Formosa (Beautiful Isle; 美麗島; Měilìdǎo), this is a land with more sides than the 11-headed Guanyin. Towering sea cliffs, marble-walled gorges and tropical forests are just the start of your journey, which could take you as far as Yushan, Taiwan's 3952m alpine roof.In Taiwan you can criss-cross mountains on colonial-era hiking trails or cycle a lone highway with the blue Pacific on one side and green volcanic arcs on the other. And if you simply want a classic landscape to enjoy, you'll find them around every corner.
'Have you eaten?' The words are used as a greeting here, and the answer is always 'yes', as there's just too much nibbling to do. Taiwan offers the gamut of Chinese cuisines, some of the best Japanese outside Japan, and a full house of local specialities from Tainan milkfish and Taipei beef noodles to indigenous barbecued wild boar. Night markets around the island serve endless feasts of snacks including stinky tofu, steamed dumplings, oyster omelettes, shrimp rolls and shaved ice. And when you're thirsty you can look forward to juices from the freshest local fruits, local craft beer, aromatic teas and, in a surprising twist, Asia's best gourmet coffee.
Asian Values On Their Terms
Defying those who said it wasn't in their DNA, the Taiwanese have created Asia's most vibrant democracy and liberal society, with a raucous free press, gender equality, and respect for human rights and, increasingly, animal rights as well. The ancestors are still worshipped, and mum and dad still get their dues, but woe betide the politician who thinks it's the people who must pander, and not him – or her. If you want to catch a glimpse of the people's passion for protest, check out Taipei Main Station on most weekends, or just follow the local news.
The Tao of Today
Taiwan is heir to the entire Chinese tradition of Buddhism, Taoism, Confucianism and that amorphous collection of deities and demons worshipped as folk faith. Over the centuries the people have blended their way into a unique and tolerant religious culture that's often as ritual heavy as Catholicism and as wild as Santeria.Taiwanese temples (all 15,000) combine worship hall, festival venue and art house under one roof. Watch a plague boat burn at Donglong Temple, go on a pilgrimage with the Empress of Heaven, study a rooftop three-dimensional mosaic, and learn why a flag and ball have come to represent prayer.