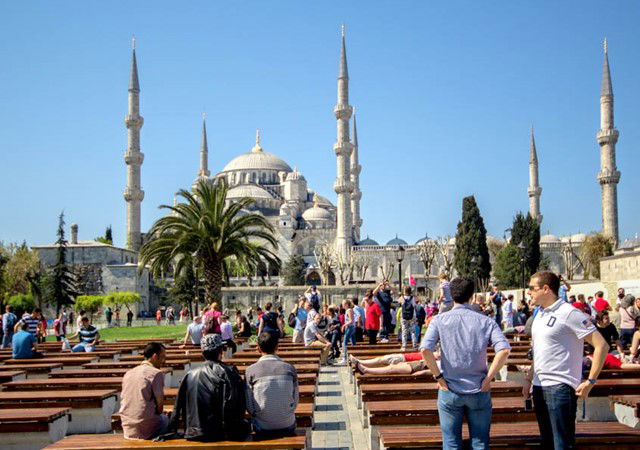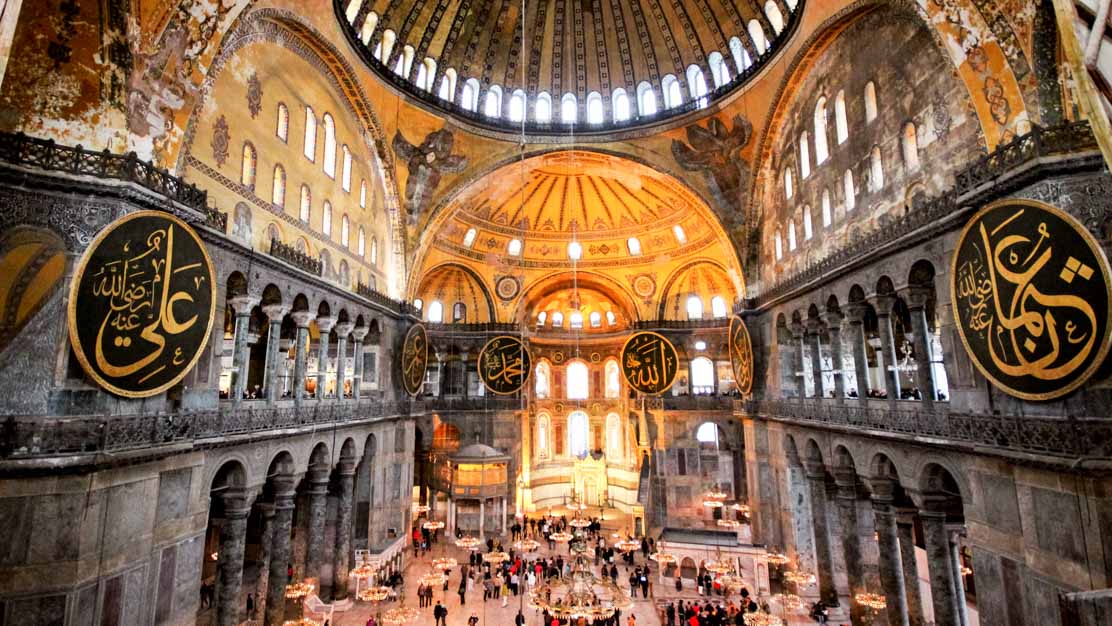 Turkey is a nation straddling eastern Europe and western Asia with cultural connections to ancient Greek, Persian, Roman, Byzantine and Ottoman empires. Cosmopolitan Istanbul, on the Bosphorus Strait, is home to the iconic Hagia Sophia, with its soaring dome and Christian mosaics, the massive 17th-century Blue Mosque and the circa-1460 Topkapı Palace, former home of sultans. Ankara is Turkey's modern capital.
Istanbul is a major city in Turkey that straddles Europe and Asia across the Bosphorus Strait. Its Old City reflects cultural influences of the many empires that once ruled here. In the Sultanahmet district, the open-air, Roman-era Hippodrome was for centuries the site of chariot races, and Egyptian obelisks also remain. The iconic Byzantine Hagia Sophia features a soaring 6th-century dome and rare Christian mosaics.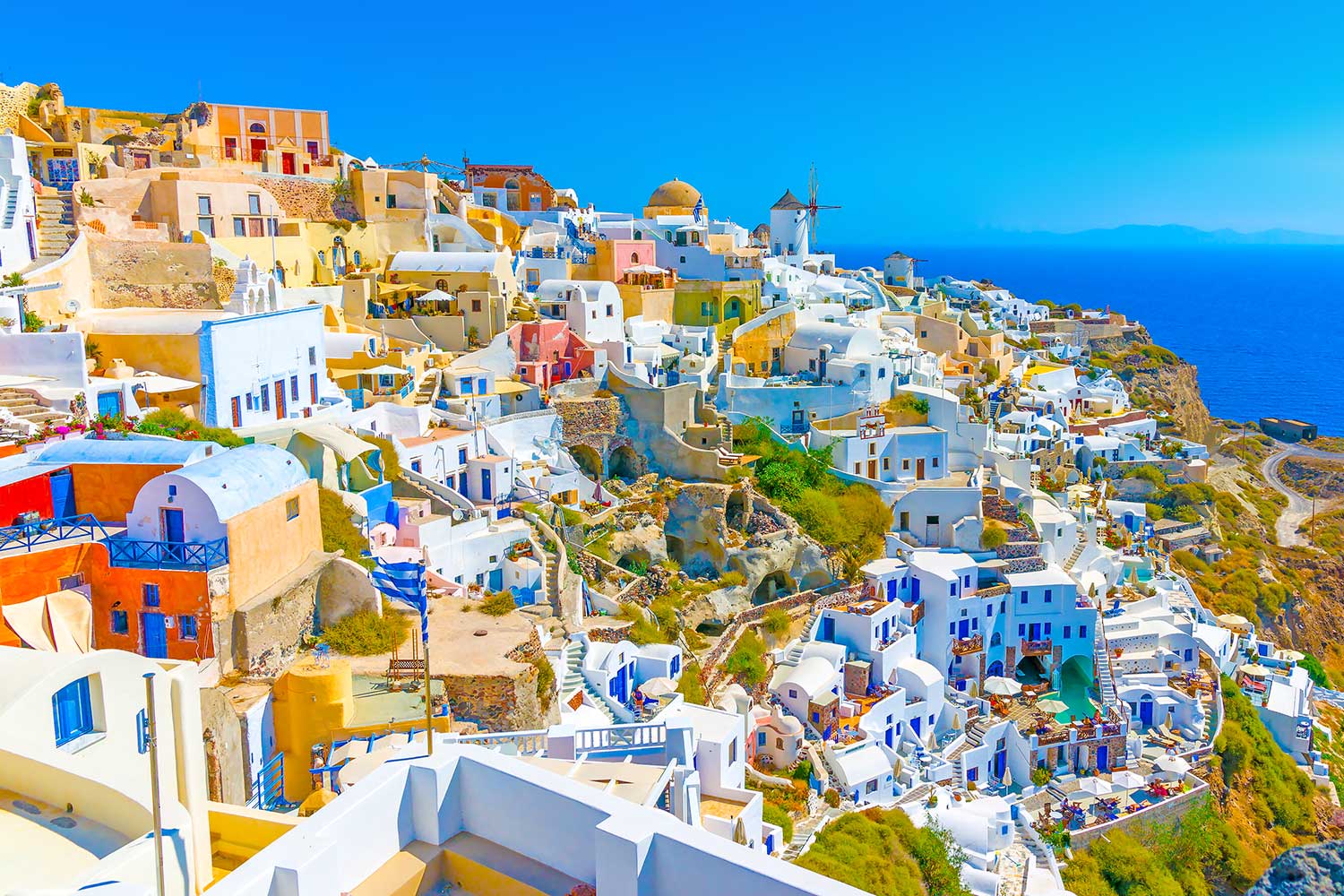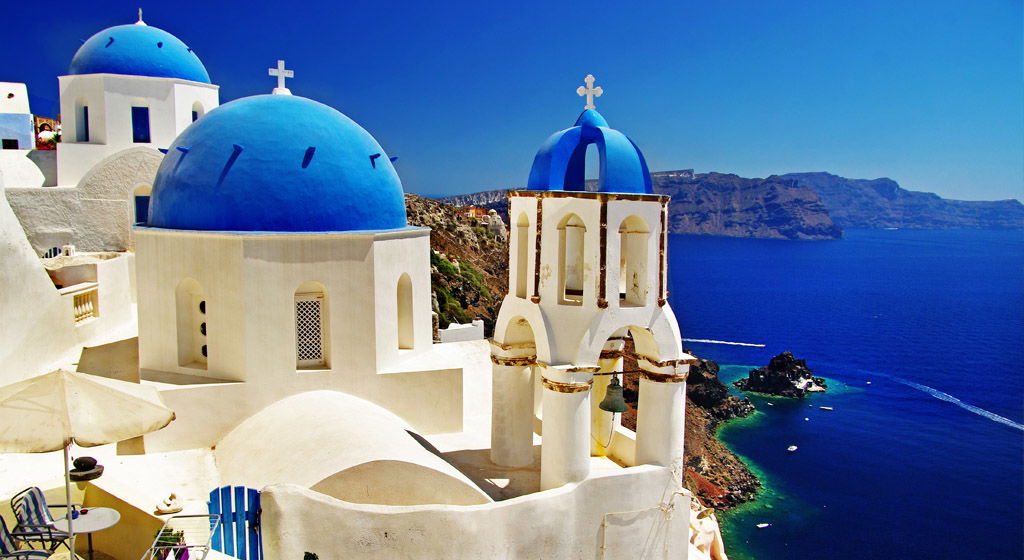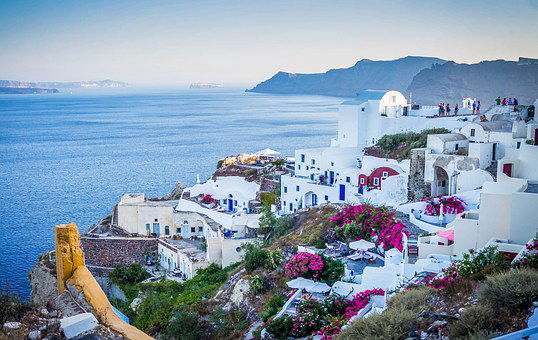 Greece is a country in southeastern Europe with thousands of islands throughout the Aegean and Ionian seas. Influential in ancient times, it's often called the cradle of Western civilization. Athens, its capital, retains landmarks including the 5th-century B.C. Acropolis citadel with the Parthenon temple. Greece is also known for its beaches, from the black sands of Santorini to the party resorts of Mykonos.