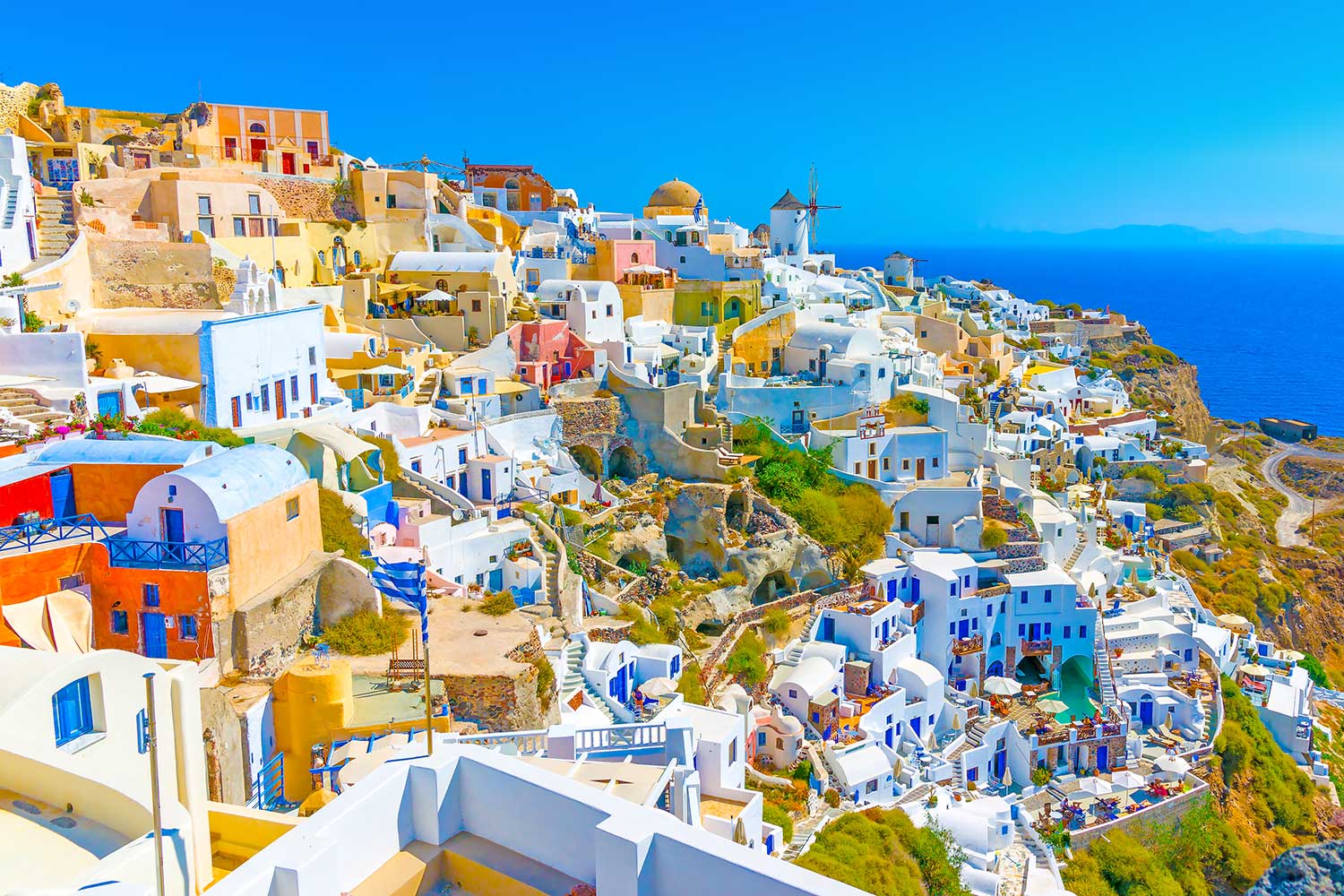 Greece is a country in southeastern Europe with thousands of islands throughout the Aegean and Ionian seas. Influential in ancient times, it's often called the cradle of Western civilization. Athens, its capital, retains landmarks including the 5th-century B.C. Acropolis citadel with the Parthenon temple. Greece is also known for its beaches, from the black sands of Santorini to the party resorts of Mykonos.
Mykonos is an island in the Cyclades group in the Aegean Sea. It's popularly known for its summer party atmosphere. Beaches such as Paradise and Super Paradise have bars that blare thumping music. Massive dance clubs attract world-renowned DJs and typically stay open well past dawn. Iconic landmarks include a row of 16th-century windmills, which sit on a hill above Mykonos town.
Santorini is one of the Cyclades islands in the Aegean Sea. It was devastated by a volcanic eruption in the 16th century BC, forever shaping its rugged landscape. The whitewashed, cubiform houses of its 2 principal towns, Fira and Oia, cling to cliffs above an underwater caldera (crater). They overlook the sea, small islands to the west and beaches made up of black, red and white lava pebbles.